Faith Statement
W H A T W E B E L I E V E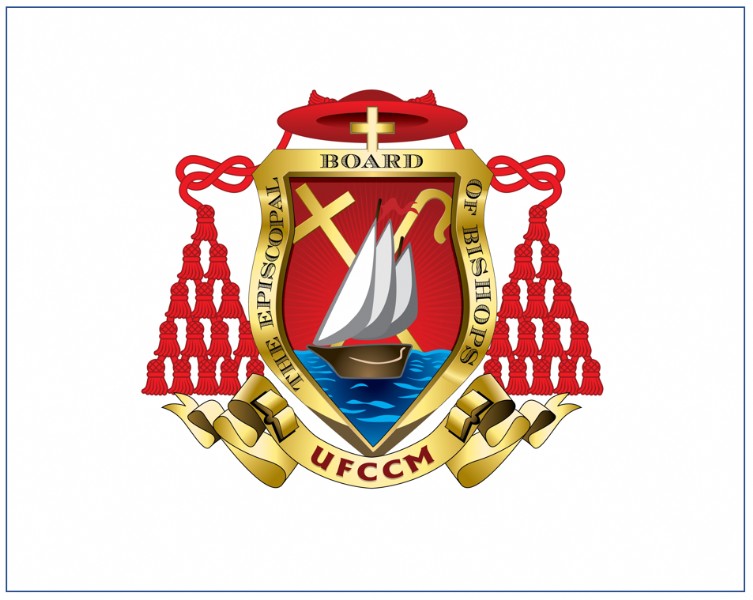 SPECIAL NOTE:
The UFCCM-EBOB (Episcopal Board Of Bishops) in their Nov. 29 - 30, 2018 Annual Conclave adopted language to be drafted as a document to answer valid questions and firmly state our position(s). This is a diverse statement document regarding our position on pressing issues in this contemporary environment.This language drafted into a statement document shall be posted in the Month of January in the year 2019.
We Believe that the Bible is the total word of God. It is inerrant (in its original manuscript), infallible, and the uncompromising verbal plenary written expression of God's love and will for men. (2 Timothy 3:16)
We Believe that God is an infinite spirit. He is unchangeable in all his attributes of goodness, holiness, justice and truth and that He exists in three distinct personalities: God the Father, the Son and the Holy Ghost and that these three are one.
We Believe that all mankind is guilty before God and that the only means of salvation is through the shed blood of Jesus Christ.
We Believe in Sanctification, both spiritual and personal. We are set apart by the Spirit (2 Thessalonians 5:23 and St John 17:17) and affirm that every believer must sanctify himself.
We Believe that Baptism in the Holy Ghost is a gift from God on the life of the believer and that the initial evidence of His filling is speaking with other tongues as the Spirit gives utterance.
We Believe that water baptism is an outward sign of an inward spiritual change and that every believer should be baptized according to the Word of God.
We Believe in divine healing according to the Word of God. (Isaiah 53:3-5 and James 5:13-16)
We Believe in the imminent second coming of our Lord, Jesus Christ. (2 Thessalonians 2:1-2)
We Believe in marriage as the union between a man and a woman according to the Word of God and that the scripture is uniform in its teaching against alternative lifestyles.